Sanitary Touchless Operation
Ultronic™ automatically turns on when the infrared proximity sensor detects hands under the unit. The dryer stops running as soon as hands are removed. Automatic on and off minimizes the use of electricity compared to hand dryers that run for a pre-determined time. This saves energy and reduces operating costs. Touchless operation also adds sanitary convenience because no contact with the hand dryer is needed.
Fast Drying and Optional Heater
Fast Drying and Optional Heater Ultronic™ quickly dries hands in less than 12 seconds. A heating element increases thermal comfort when drying hands but can be disabled for energy savings if desired.
Sanitization
Ultronic™ is equipped with several devices to sanitize including a HEPA H13 filter. Ultronic™ is also equipped with a UV-C germicidal lamp that kills airborne viruses. An ion generator adds negatively-charged ions to the air that attach to airborne dust, bacteria, and viruses causing them to sink to the ground.
An air purification mode can be enabled that will periodically switch the Ultronic™ on and off to help clean the air in the restroom. This function will not replace an air purifier but will supplement one. If the machine is set for air purification mode it will automatically switch to hand drying mode when needed, then switch back.
Rugged Construction & Long Service Life
Ultronic™ has been engineered for a long service-life including its motor which is a maintenance-free brushless design. Ultronic™ is backed by an industry-leading five-year warranty.
Elegant Design
The new Ultronic™ Plus and Ultronic™ Premium are designed to complement any restroom decor. The Ultronic™ Premium casing is high-quality impact-resistant brushed stainless steel. The Ultronic™ Plus casing is a robust polycarbonate in alpine white color.
Quiet High-speed Operation
Remarkably quiet for a high-speed hand dryer at only 76 dB(A) at 39" (1 meter), Ultronic™ has a "quiet-mode" that reduces operating noise to 68 dB(A), close to 75%
less noise.
Easy installation
Ultronic™ uses an integral mounting bracket to make positioning and mounting to the wall simple and easy. Ultronic™ is available in both 120 Volt and 240/208 Volt models. Both voltage models can be either hardwired or wired with a cord and suitable plug for an outlet.
Make an environmentally sound decision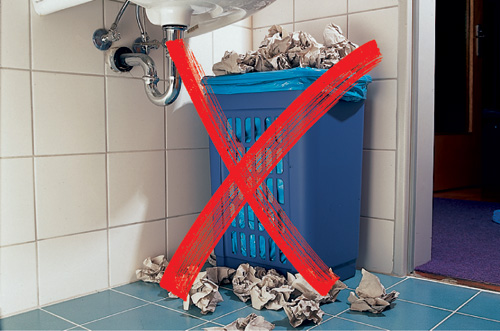 An environmentally sound decision that saves trees and energy, while putting an end to paper towel mess, hand dryers make good business sense also.
Hand dryers pay for themselves in a few months. They eliminate the cost of purchasing and restocking paper towels and reduce waste removal costs.
Stiebel Eltron is a world leading manufacturer of technically superior products with a proud tradition of quality and workmanship delivering maximum value, efficiency, and reliability.
.